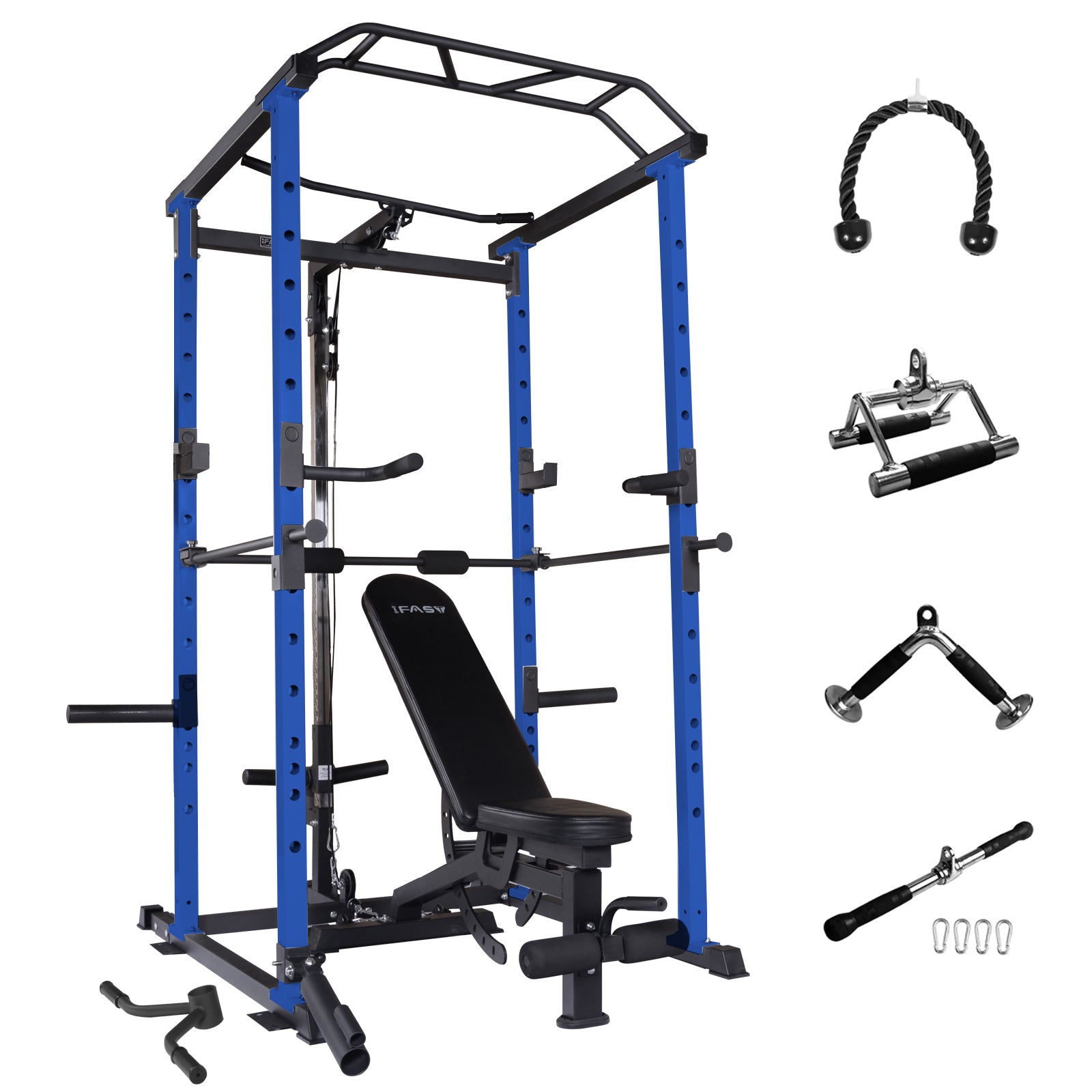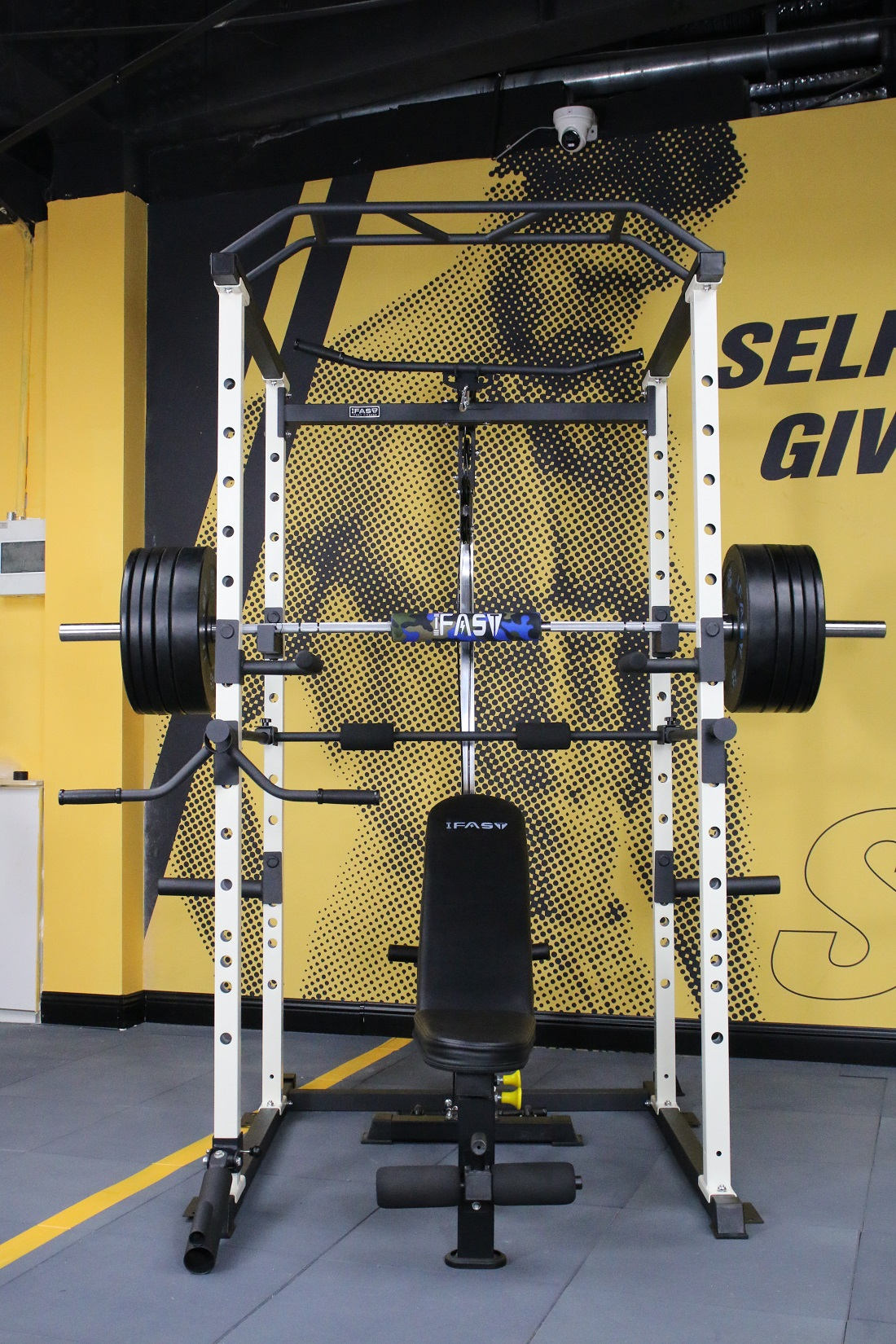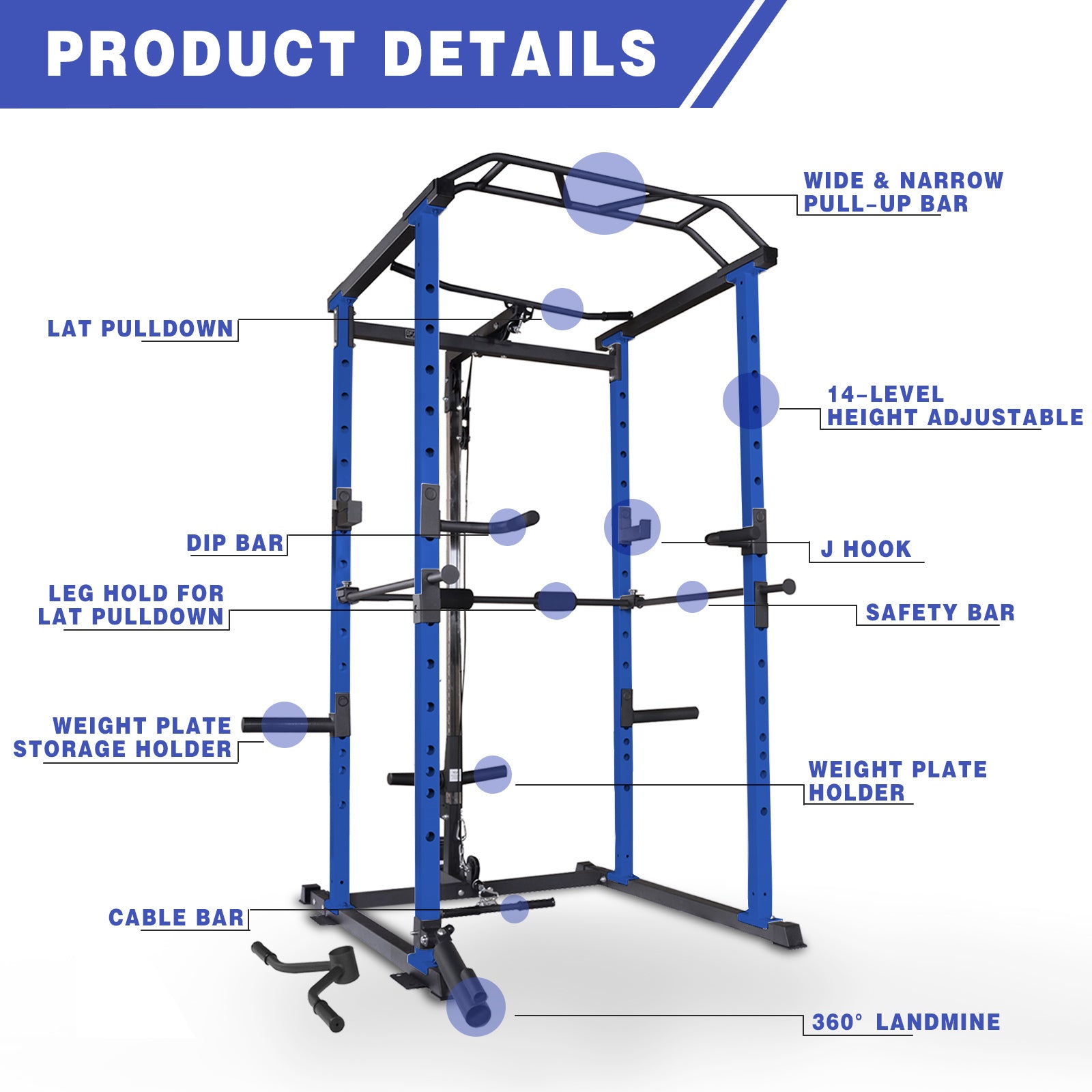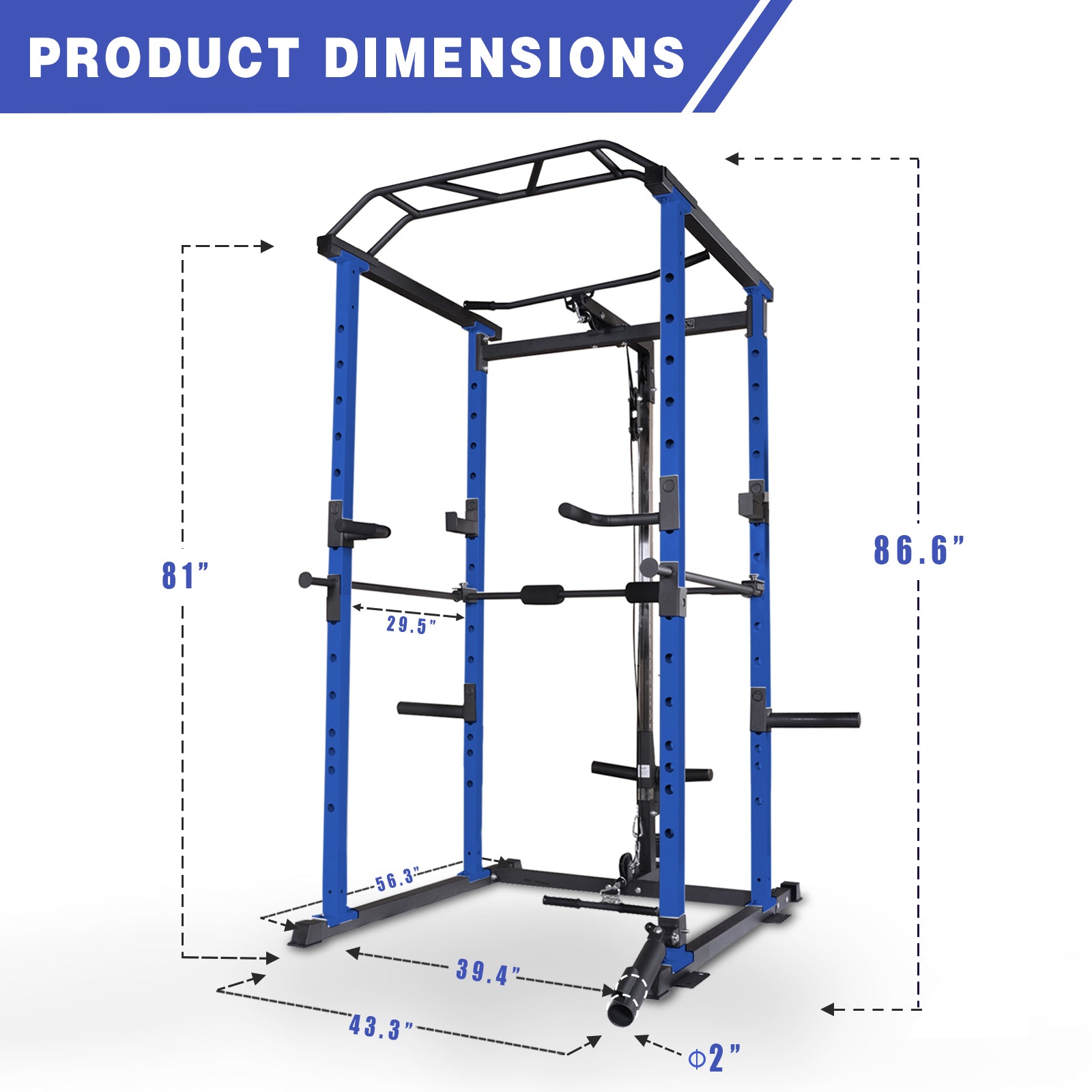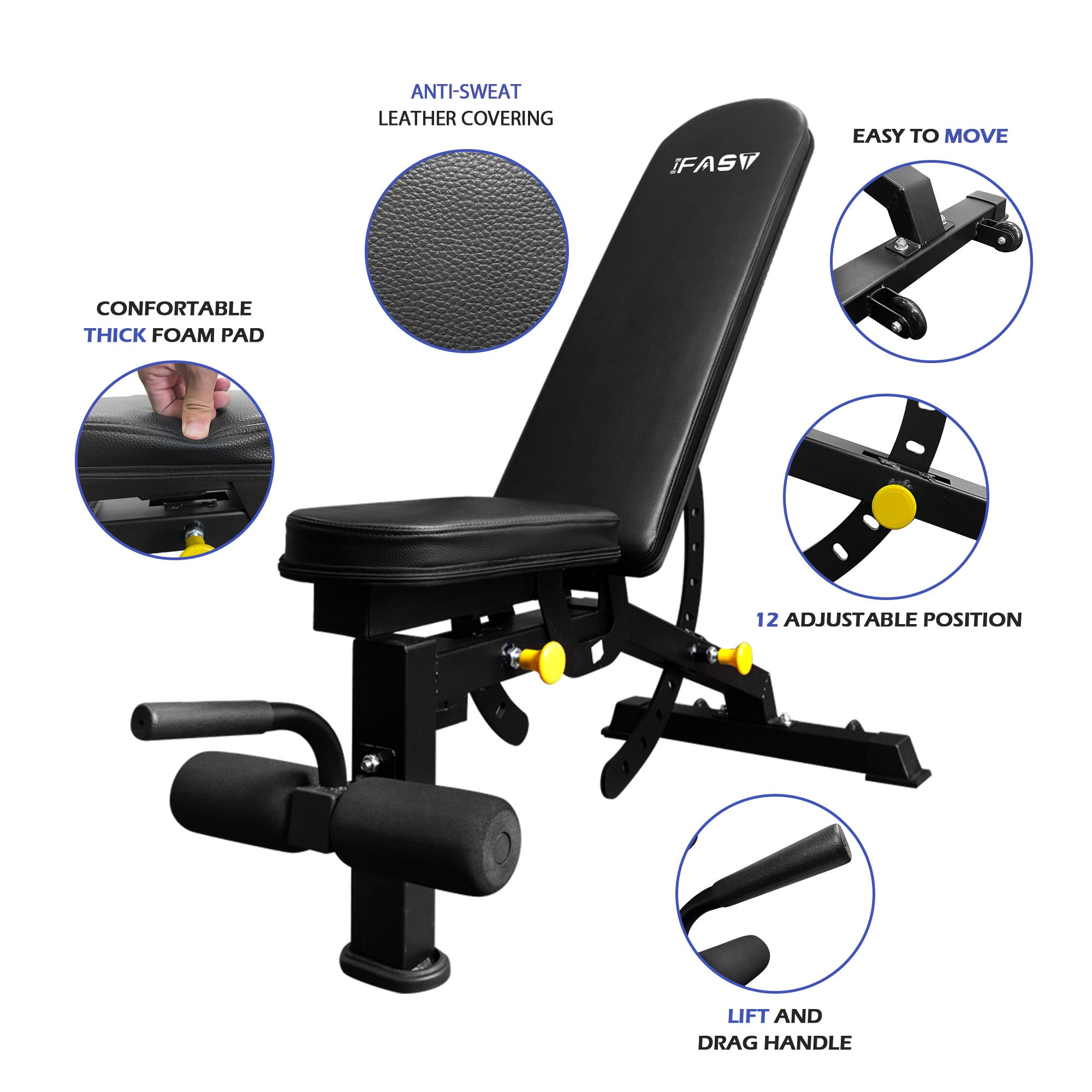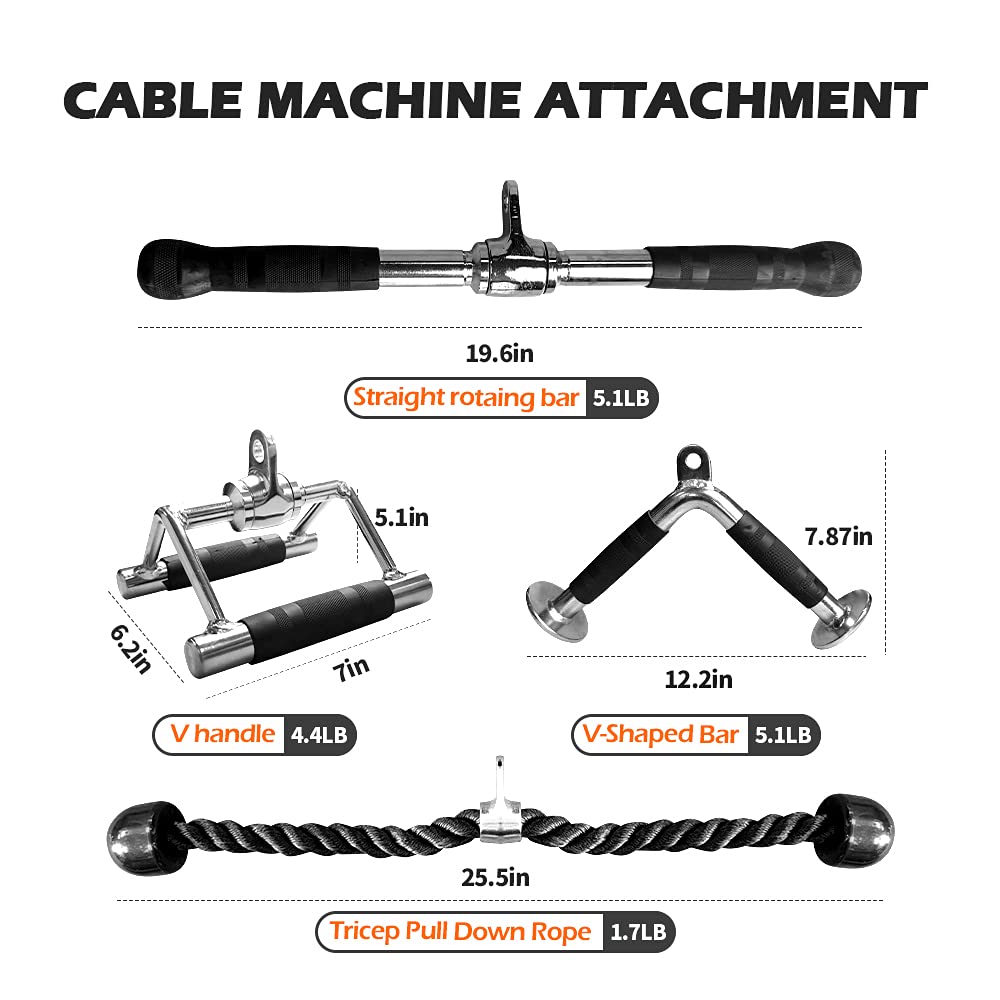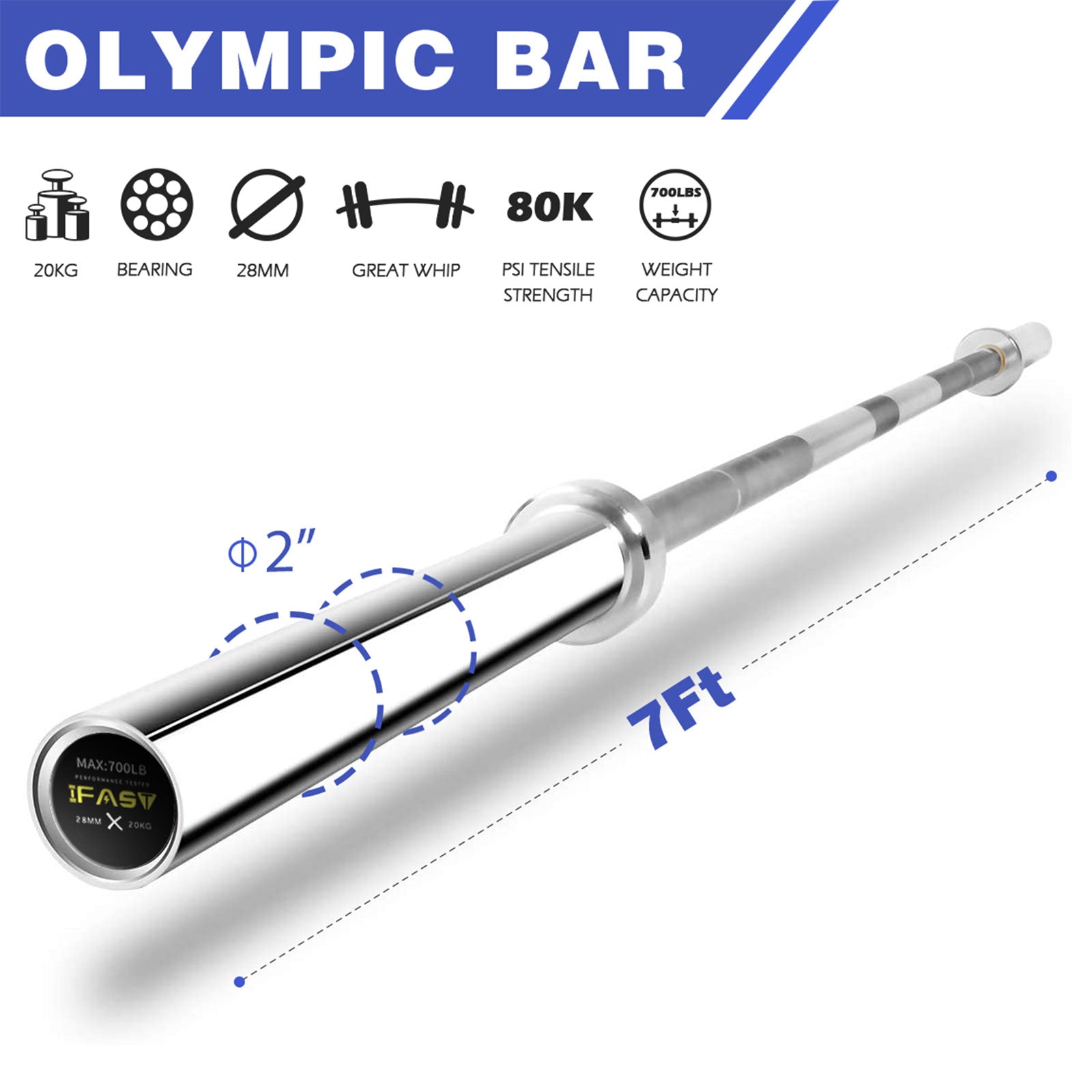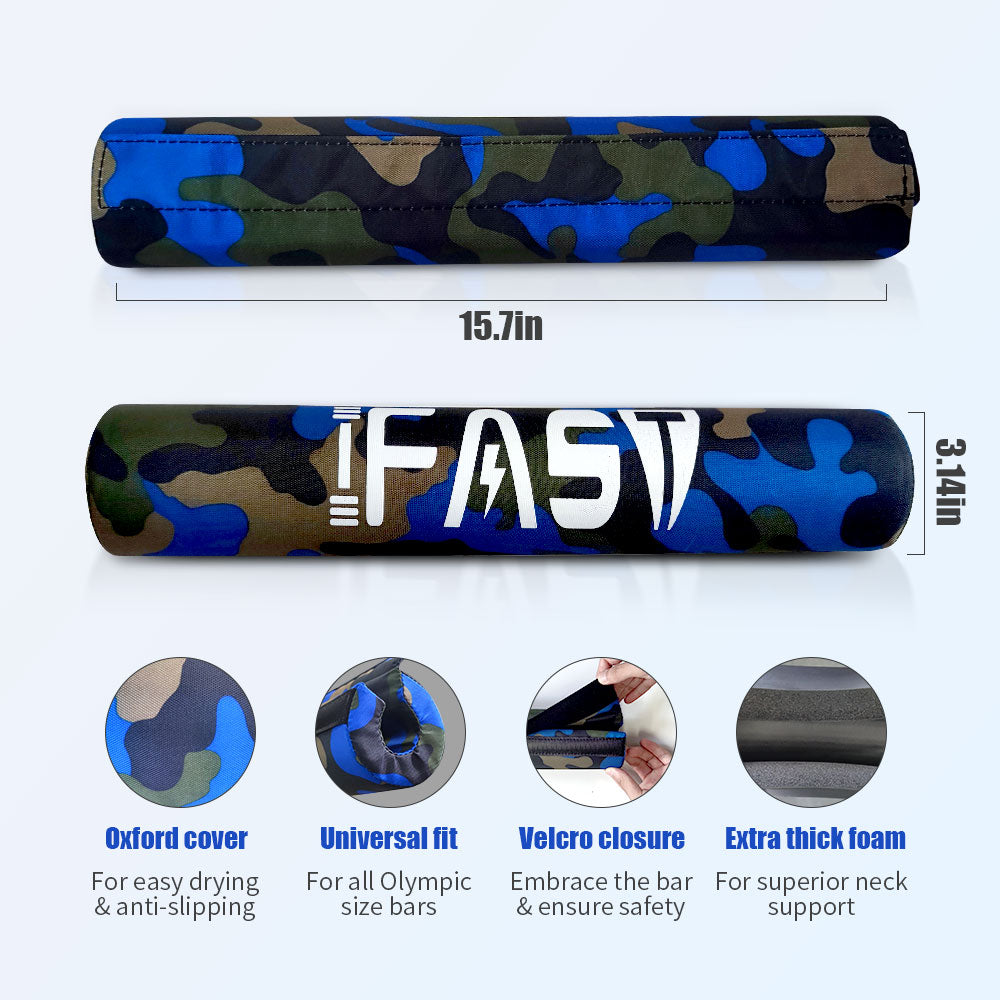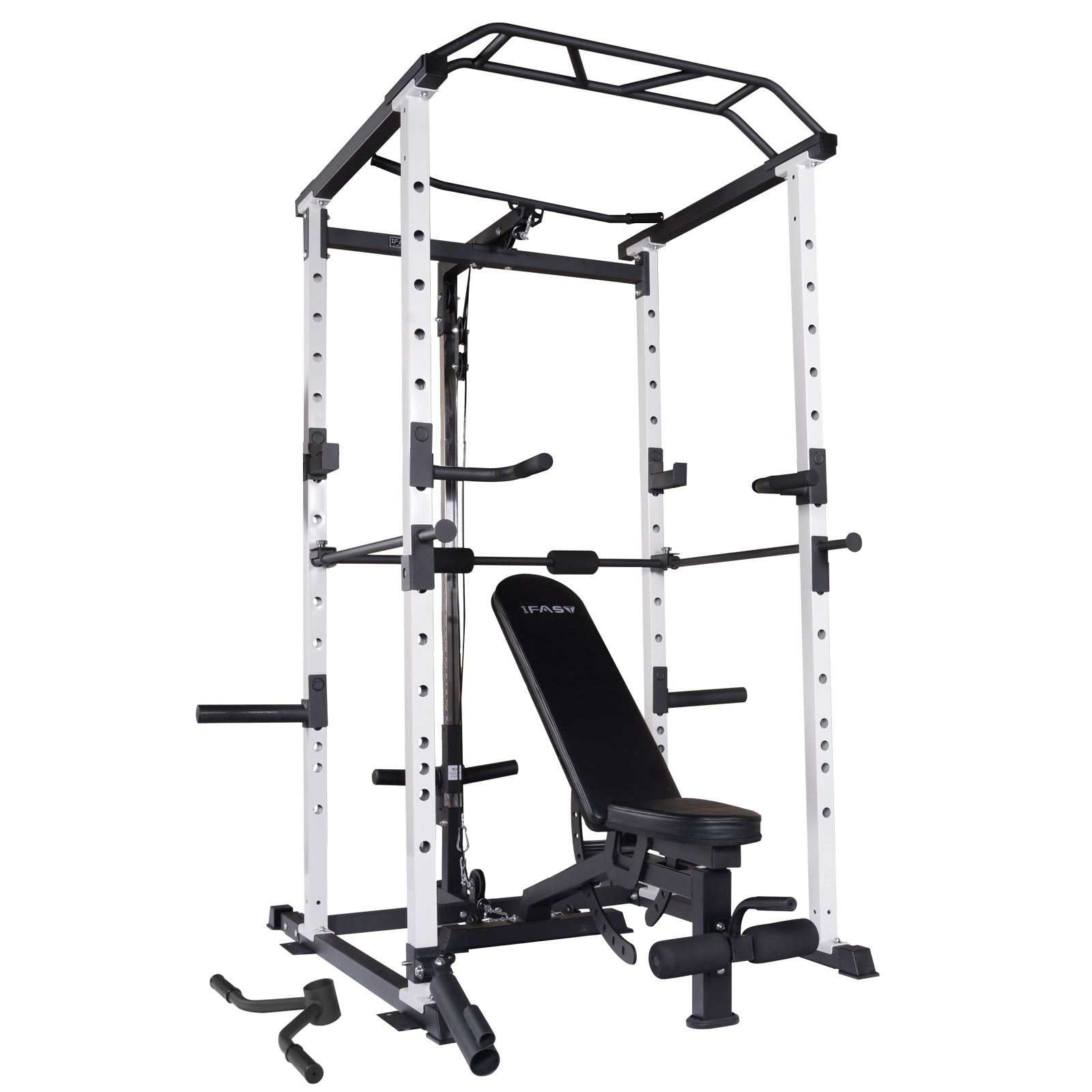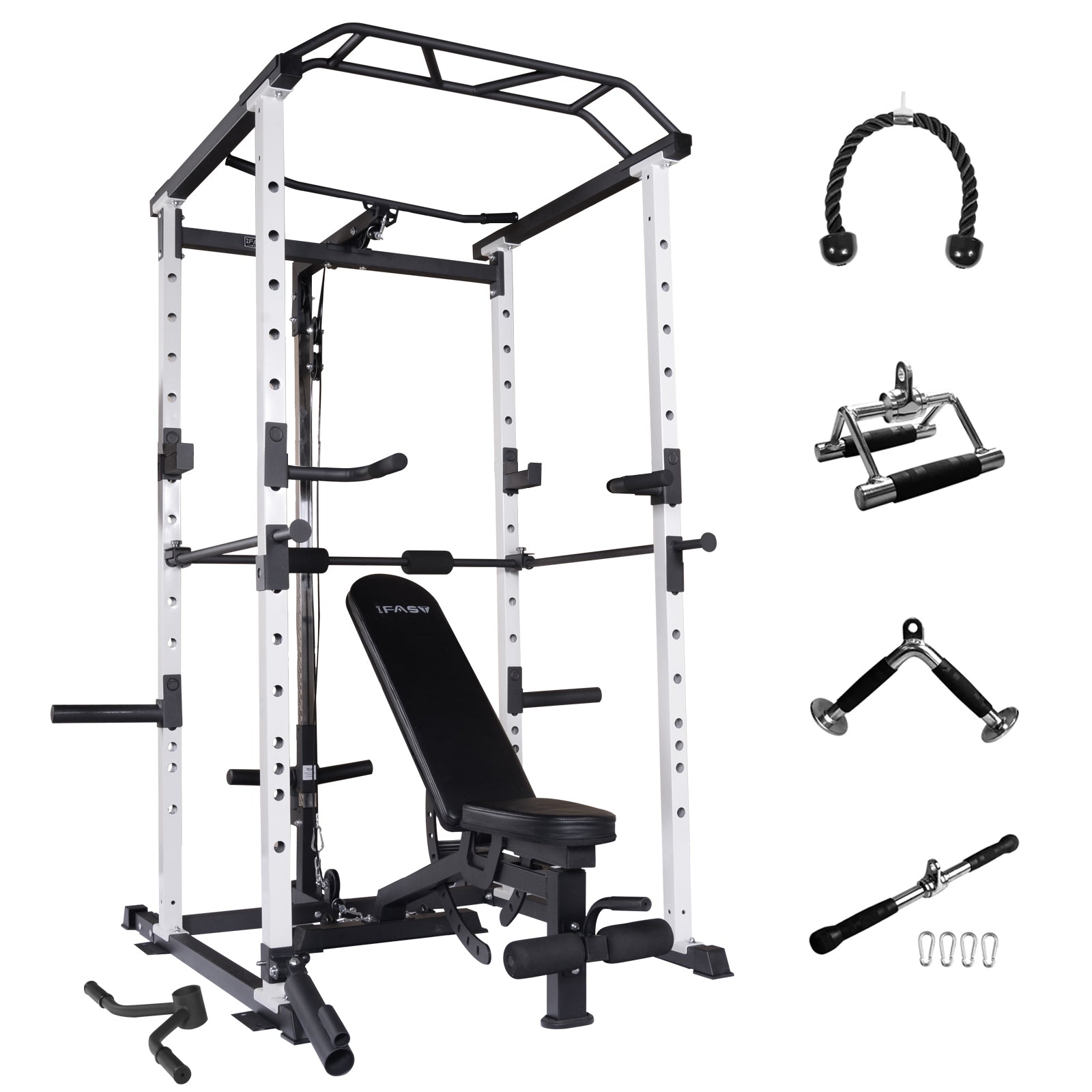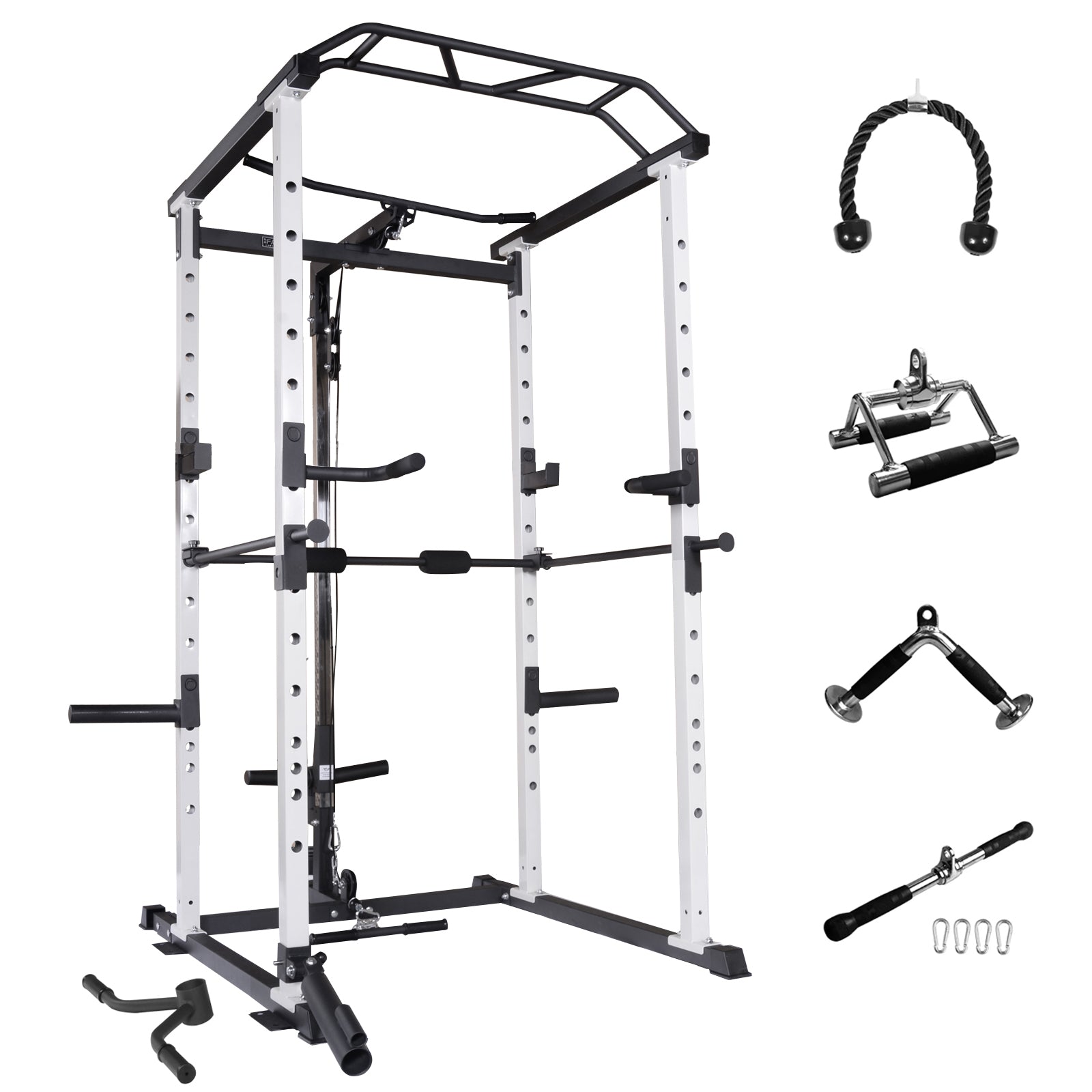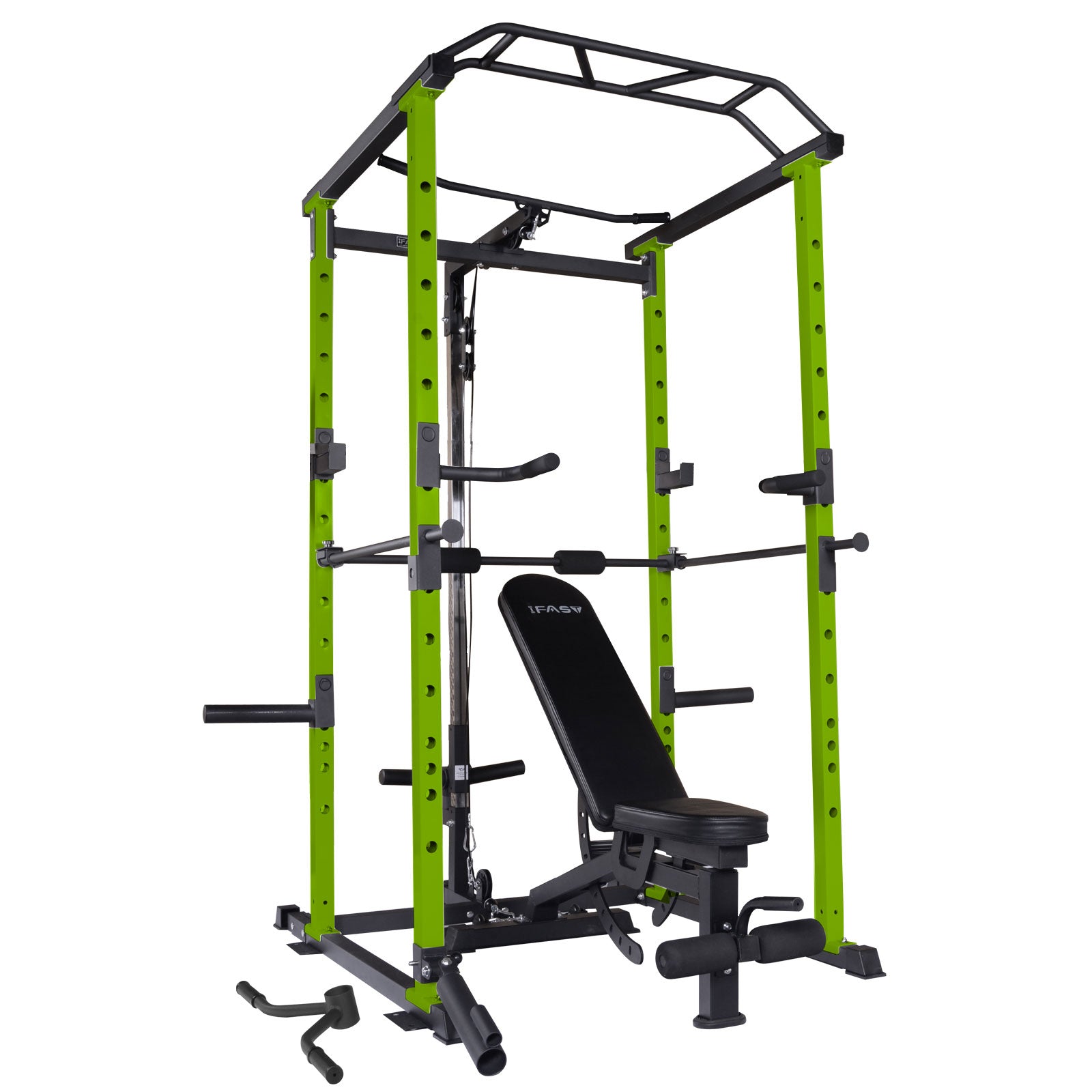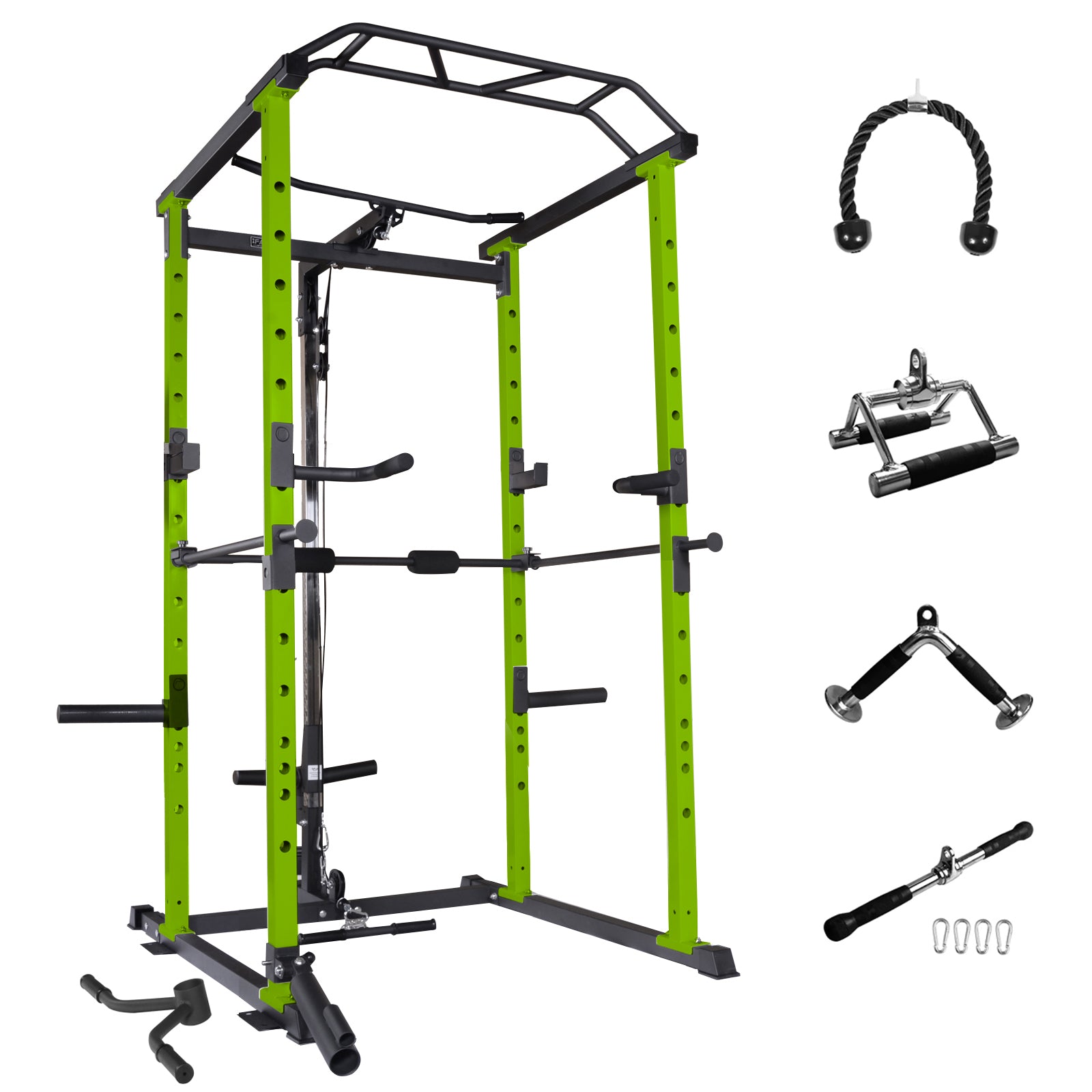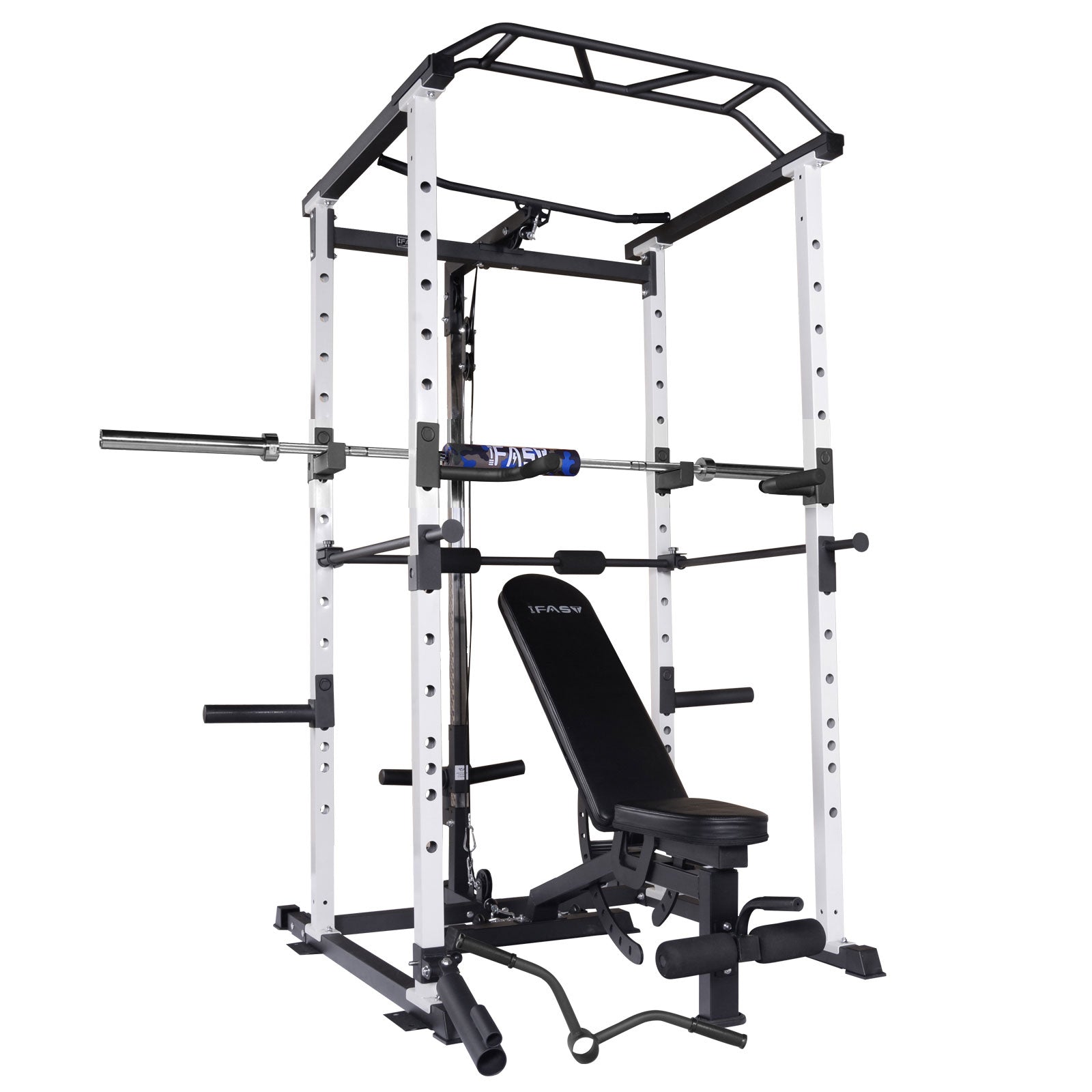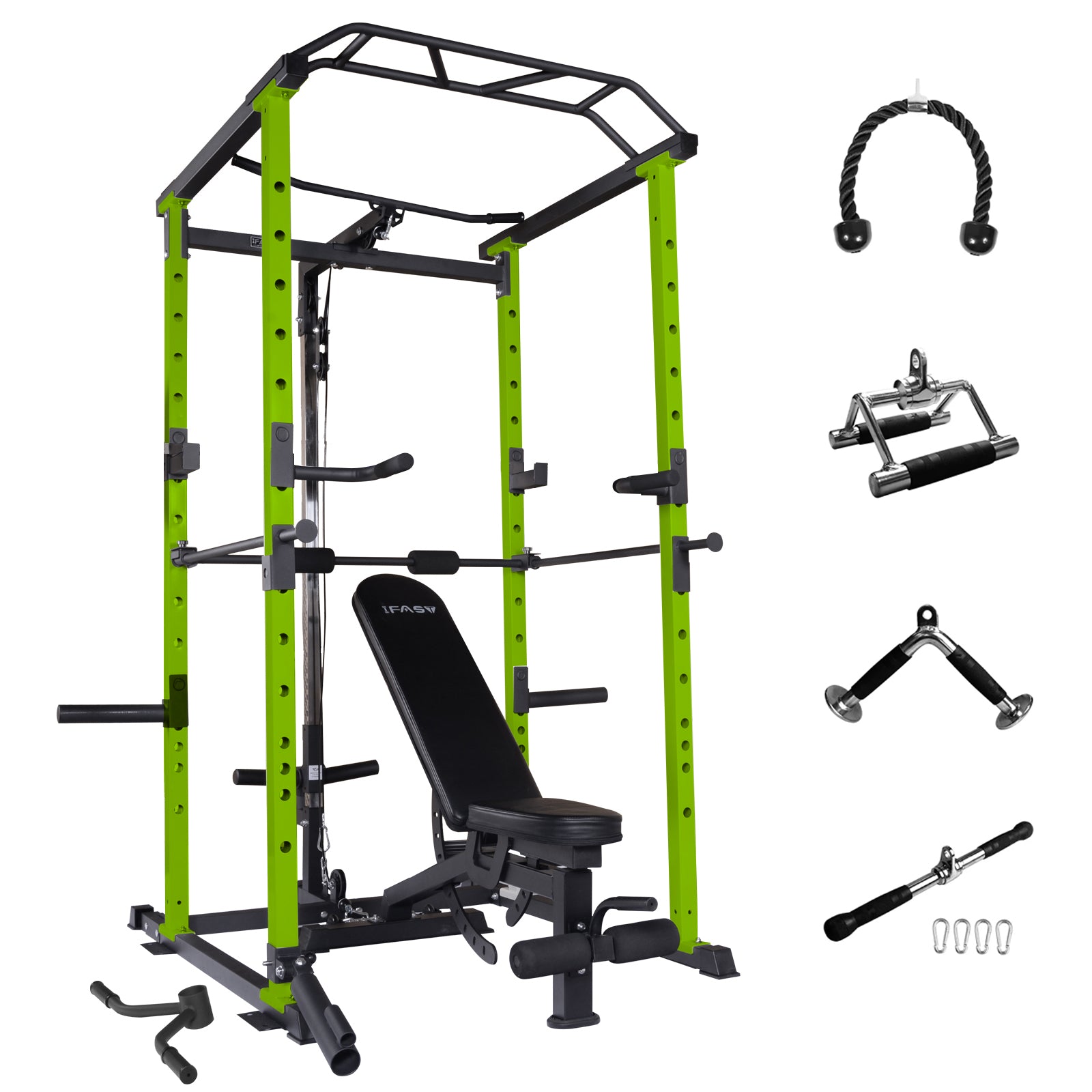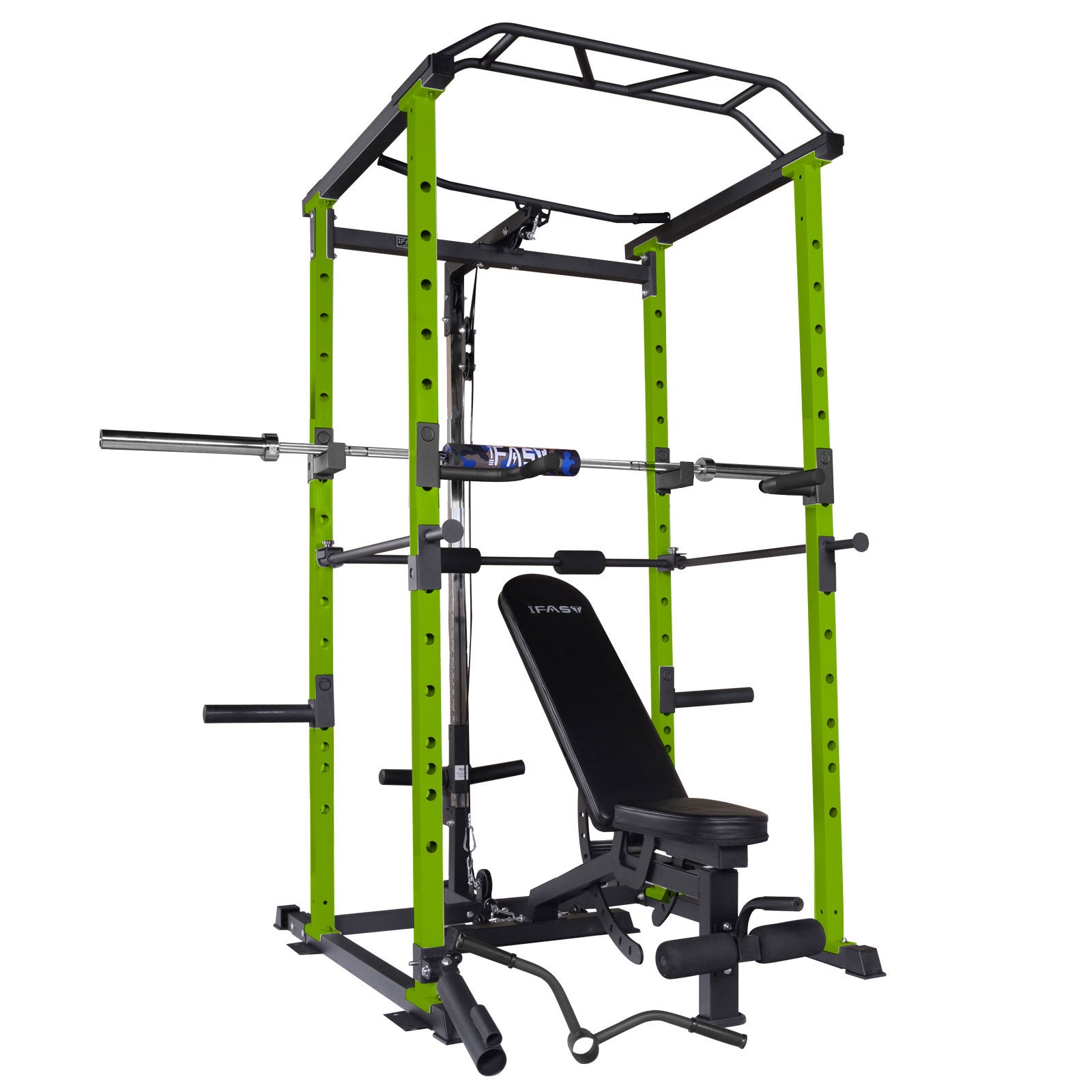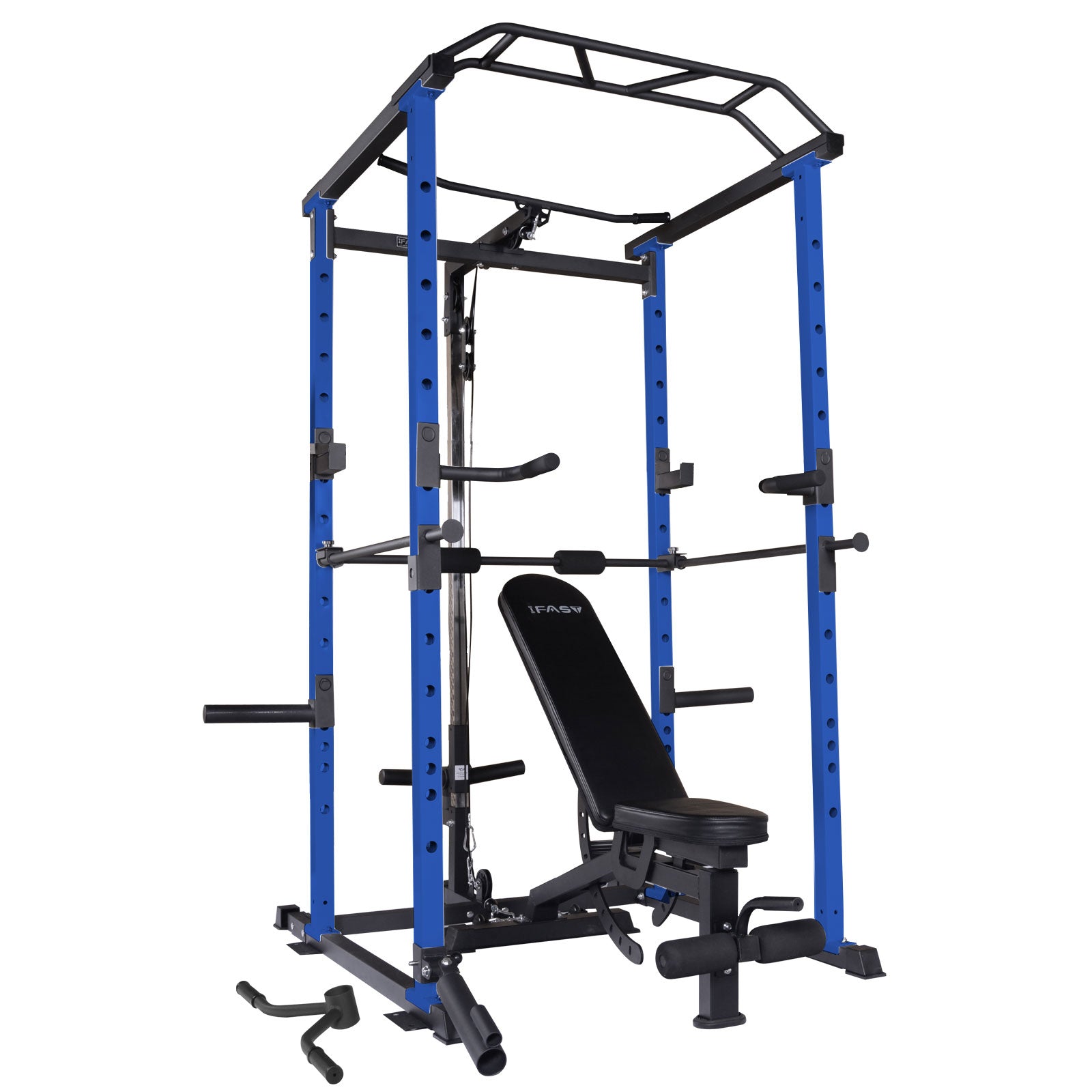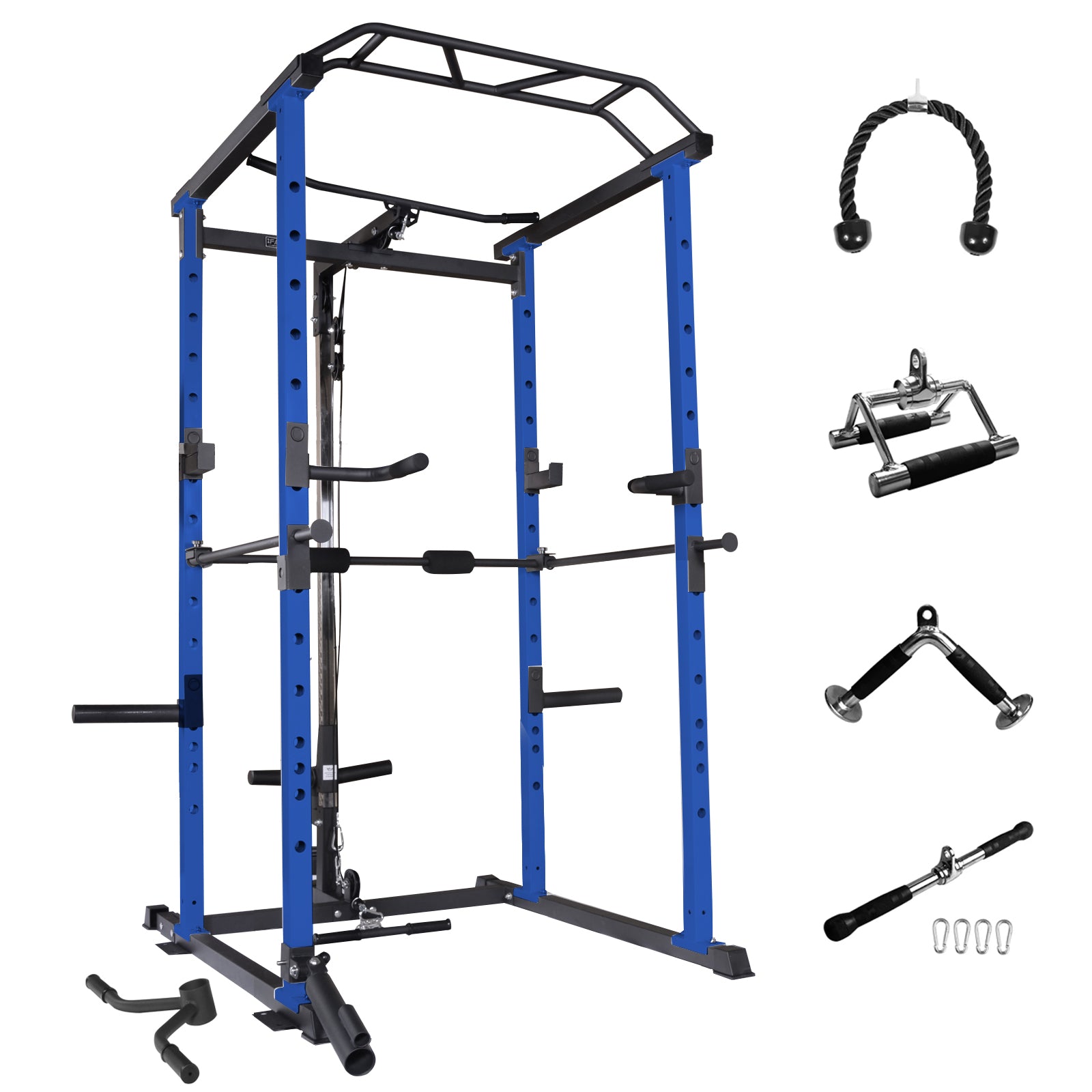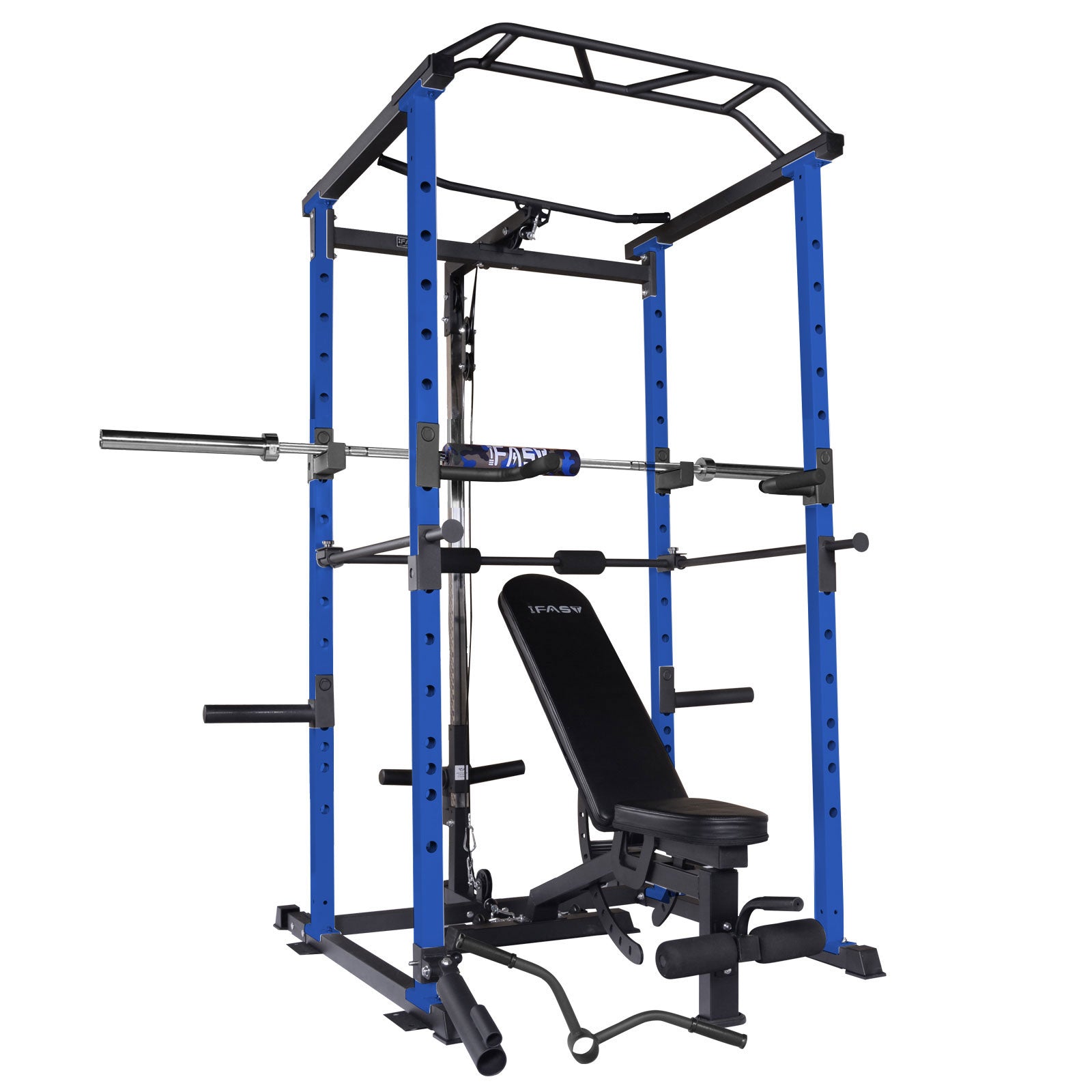 IFAST Power Rack With Bench Cable Attachment 3 Colors
Choose the color of the power rack:
Blue
Choose what you want:
Cable Attachment
PRODUCT INFORMATION
One of the most exciting things for fitness buffs is building your home gym for yourself.
We offer a wide range of options for you to choose from, depending on your actual needs. These home gym essentials provide exceptional training for various fitness levels and workouts. Perform all of your Olympic lifts on our 1000 lbs heavy-duty power cage while utilizing our premium adjustable bench. The practice bar gives you the ultimate in lifting and squatting.

Firstly, you should choose the color of the power cage you prefer. The IFAST Power Cage with Lat Pulldown has 3 colors available (blue, green, and white), and you have more freedom to build your home gym. Except for the color, the other parts of the power cage are totally the same.
1000LB Capacity Power Cage x1 PCS
The best power rack with pulley system is a functional piece of equipment that decreases the risk of injury when lifting solo and at higher weights. Constructed with 2'' X 2'' upright steel frames, this power cage with lat pulldown has an up to 1000lb weight capacity, giving you the flexibility for multiple strength training exercises, within a safe environment and in a compact space. With a large walk-in space and rubber feet, it ensures stability and protects your flooring. The upgraded 4-foot support reinforces the stability of the weight cage power rack and protects the floor from scratches while not shaking during strength training. Our product guarantees your exercise safety.
Depending on the needs of the user, we have the following four fitness package choices available.
Option 1:IFAST Power Cage x1 PCS
LAT Pull-Down Attachments x1 PCS
This LAT pull-down attachment includes 1 * V-Shaped Bar +1 * Straight Rotating Bar + 1 * V Handle with Rotation + 1* Nylon Braided Tricep Rope + 4* Snap Hooks. IFAST LAT cable pull-down is perfect for building stronger triceps with various compound pushing exercises, assisting muscles around elbows, wrists, back, and shoulders.
Option 2:IFAST Power Cage x1 PCS
                 Adjustable FID Weight Bench x1 PCS
With 12 position adjustments of heavy-duty commercial quality steel, this IFAST FID weight bench can meet different workouts. Not only is the dumbells weight bench versatile for weight lifting, but you can use it for cross-training with cardio, Crossfit, or bodyweight work. You can also use it with different equipment, such as barbells and dumbbells.
Option 4:IFAST Power Cage x1 PCS
                 Adjustable FID Weight Bench x1 PCS
             7 Ft Olympic WeightLifting Bar x1 PCS
IFAST 7ft Olympic barbell bar is made of high-grade steel, giving it a tensile strength rating of 190 000 psi and 700 lb capacity. It is perfect for general Olympic lifts and Powerlifting at home or in the gym. They can withstand the demands of aerobic and anaerobic exercises and allow for various workouts such as bench presses, bicep curling, and piggybacking overhead pressure.
Barbell squat pad x1 PCS
IFAST FITNESS SHIPPING
We deliver the product to you based on our California warehouse and free shipping for the US. Localization makes the whole process more efficient. IFAST prides itself on fast and efficient lead times. Orders will usually ship within 2 business days once an order is placed. Tracking will become available and emailed to you once the item ships from Corona, CA. You can expect general lead times of receiving the product within 7 business days. Any questions please contact us:service@ifastfitness.com