Don't make excuses for your laziness, build your home gym and training now! Do it with IFAST!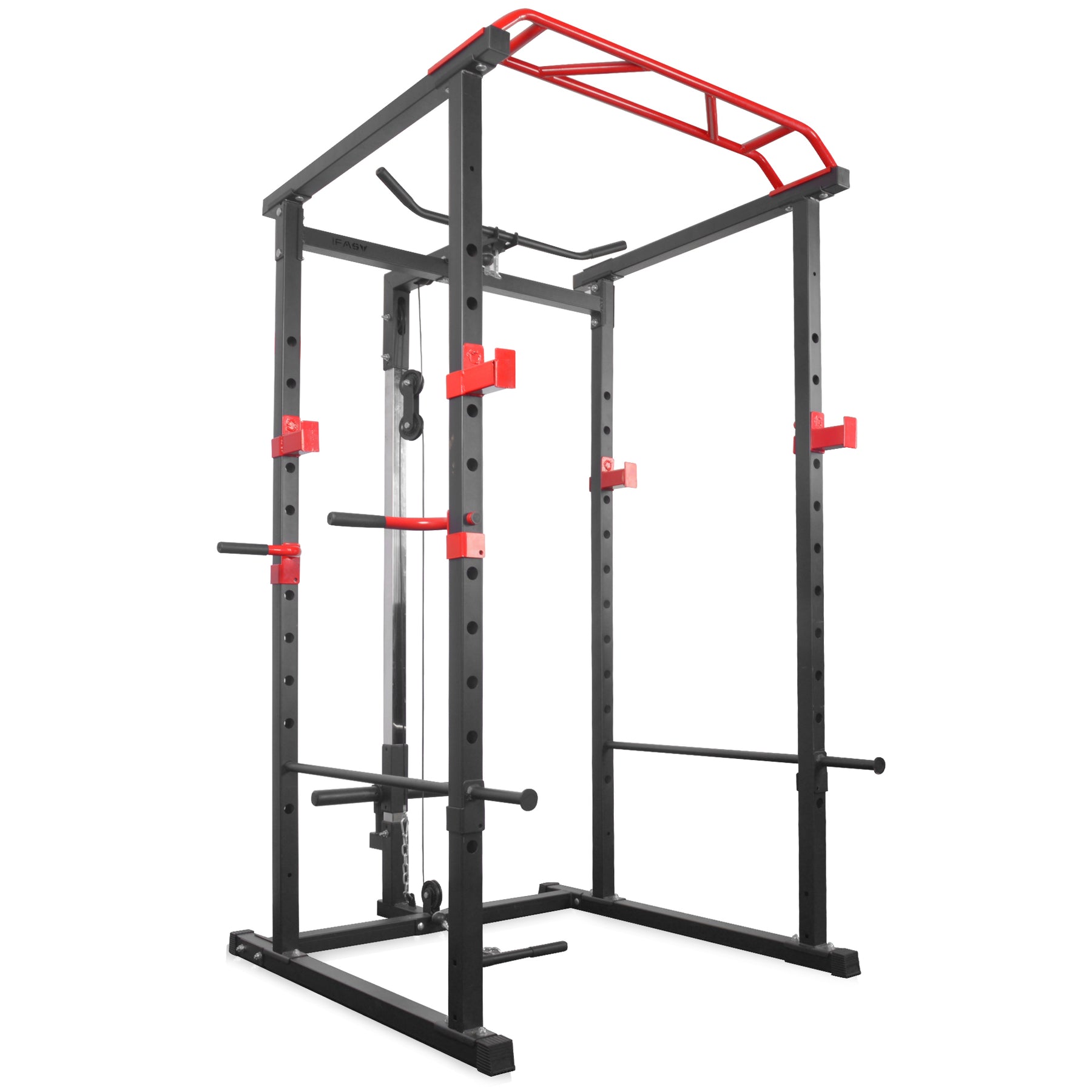 1000LB Capacity Power Cage x1 PCS
The gym cage with a Lat Pull-down Attachment constructed with high-quality steel, the multifunctional squat rack has a 1000lb capacity. It offers excellent stability throughout and meets your workout needs. Power cage can build muscles on your whole body with various exercises such as Wide & Narrow Lat Pull-downs, Bench presses, Bicep Curls, and so on.
LAT Rack Attachment x1 PCS
V Shaped Bar & V Handle With Rotation
Constructed high-quality solid steel with a polished chrome finish. The 0.6-inch hole can fit easily for all cable systems. The textured rubber coating handle provides an ergonomic & secure grip during the workout and a balanced force to both arms when attaching it to any gym machine.
Nylon Braided Tricep Rope
Cable machine attachments are made of heavy-duty black nylon braided rope with solid rubber ends; it also features a rigid chrome swivel that allows flexible movements for your triceps pull-downs workout.
Straight Rotating Bar
The straight bar features solid steel construction & a swivel hanger & a textured rubber coating handle to make it function well. Ideal for performing pull-downs, triceps press-downs, upright rows, straight bar curls, seated rows, plus more.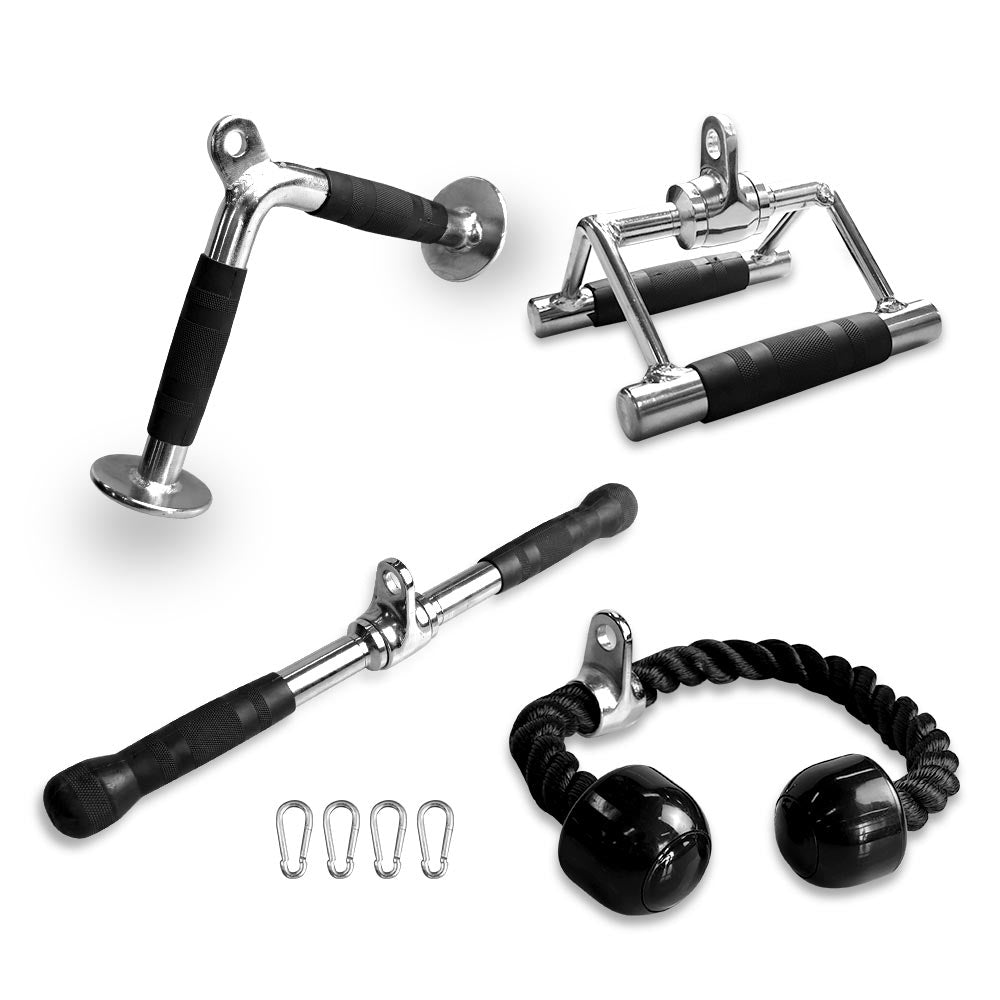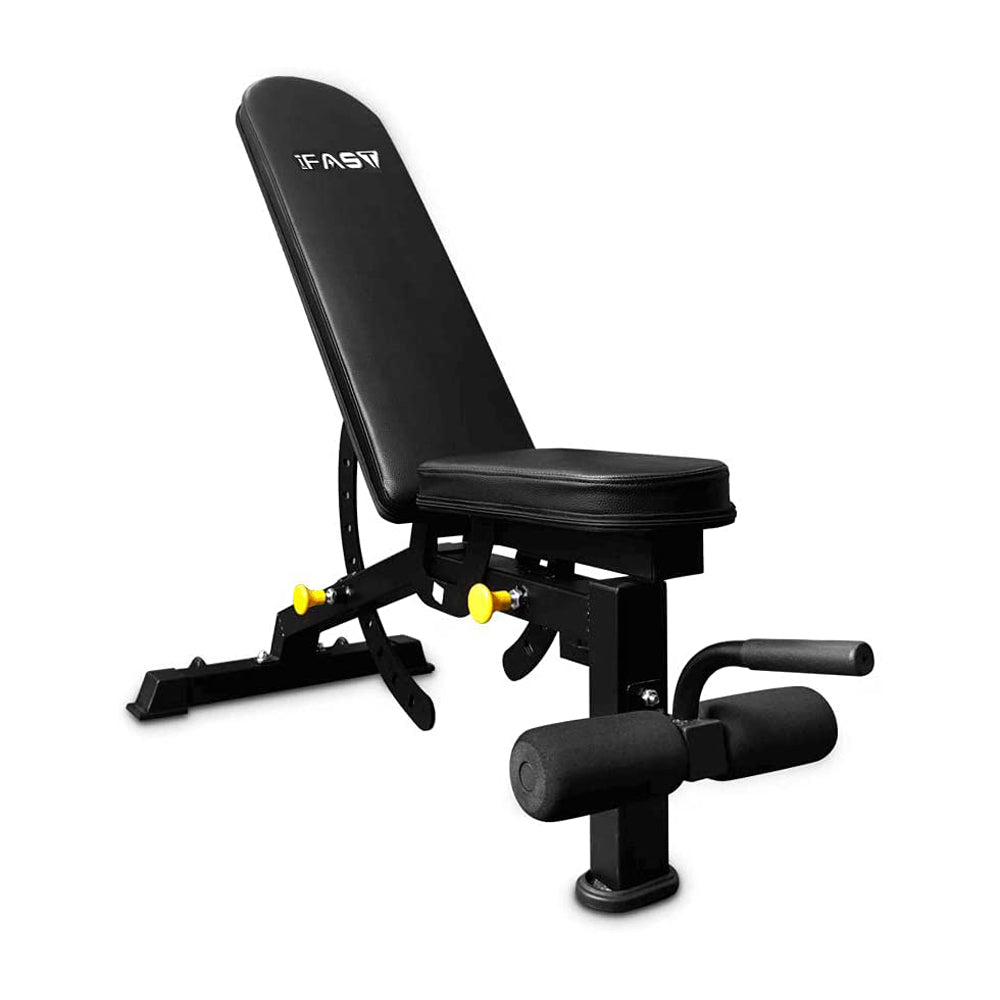 Adjustable Weight Bench x1 PCS
With 12 position adjustments of heavy-duty commercial quality steel, this FID weight bench can meet different workouts. Not only is the dumbells weight bench versatile for weight lifting, but you can use it for cross-training with cardio, Crossfit, or bodyweight work. You can also use it with different equipment, such as barbells and dumbbells.
This package offers available in 4 weight options. If you're looking for plates that will be durable but also at a reasonable price, then our bumper plates will not disappoint you. IFAST Olympic weight bumper plates have a higher center of gravity, preventing potential injury. It has an IWF standard 450MM diameter, minimal surface imperfections, and a weight within 1% of its target.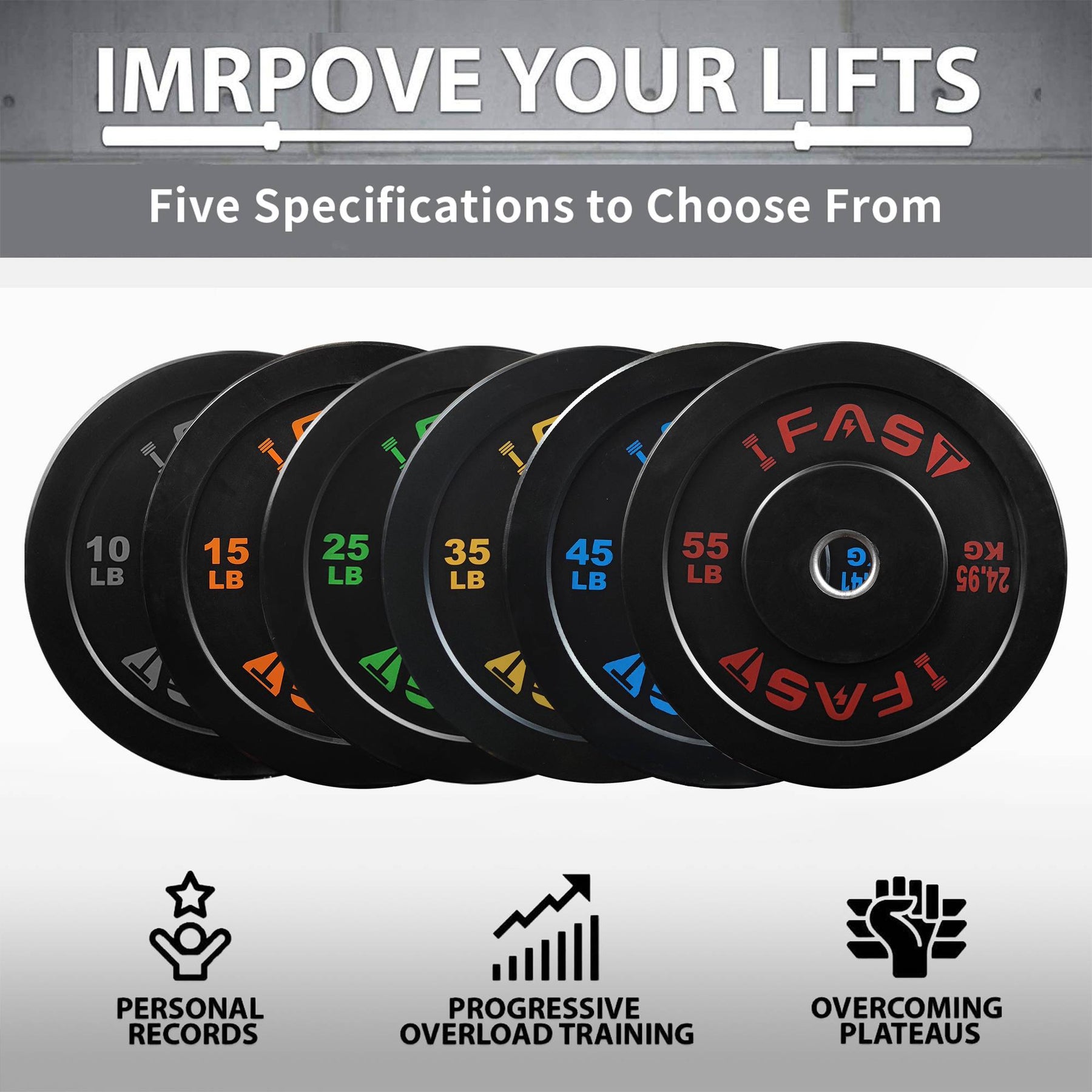 7 Feet Olympic WeightLifting Bars x1 PCS
The 7ft Olympic barbell bar is made of high-grade steel, giving it a tensile strength rating of 190 000 psi and 700 lb capacity. It is perfect for general Olympic lifts and Powerlifting at home or in the gym. They can withstand the demands of aerobic and anaerobic exercises and allow for various workouts such as bench presses, bicep curling, and piggybacking overhead pressure.
【Premium Material】 High-density foam inside and breathable 420D camo oxford cloth cover, helping keep in shape for long-term use and breathable.
【Safe & Portable】 With sweat-absorbent foam, deodorization and anti-sliding feature which is perfectly safe for performing every posture. Furthermore, it offers lightweight and portable sizes for carrying in your gym bags.
【Non-Slip Hook&Loop Design】 It won't easily slip or roll around the bar. For easy and fast installation on any barbell.
【Fit Perfectly】 For all Olympic standard squat bar pad, 16 inches in length, 3.5 inches in diameter.
【Safety Training Fitness】 Protect your neck, shoulders, and backbone in diverse exercises, especially squats, lunges, weightlifting, and hip thrusts.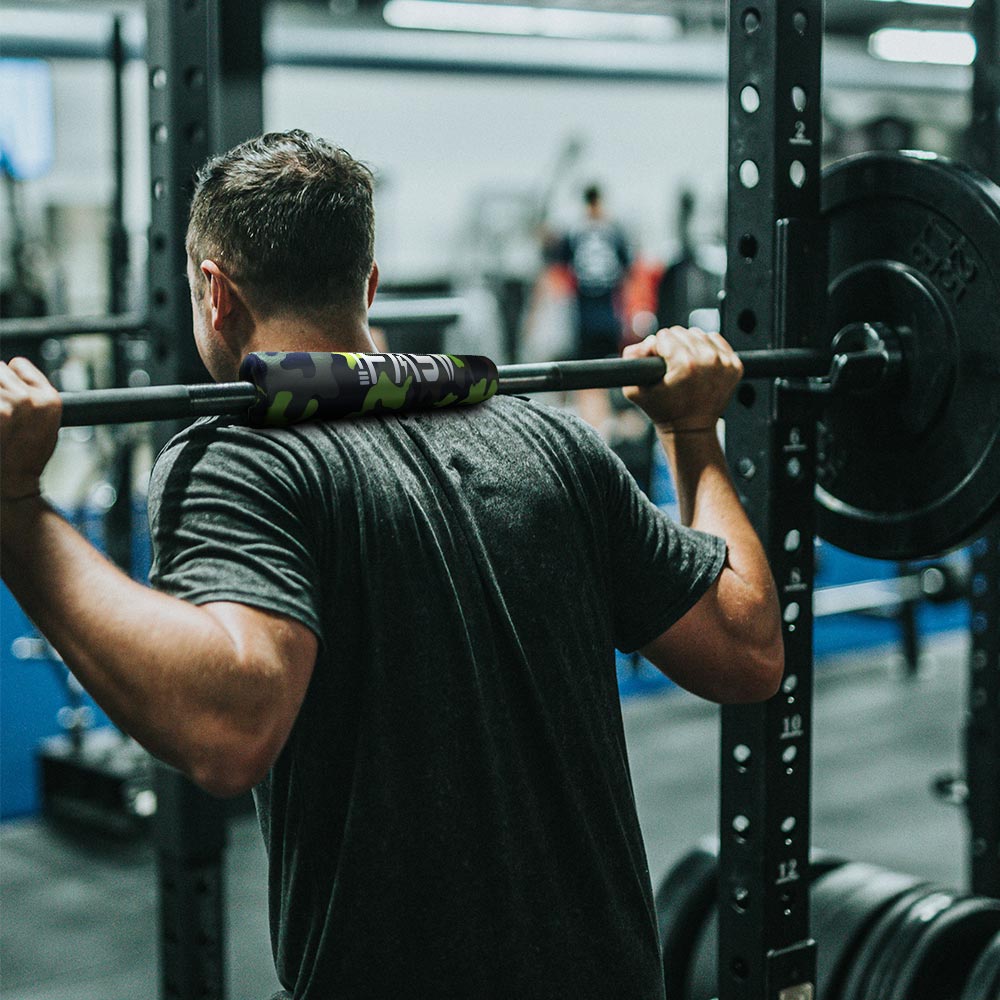 Shop IFAST All-in-One Home Gym Equipment
You don't have to switch between various workout stations with this gym system that combines different strength-building machines: a home gym cage with Lat Pulldown, weight set and bench. With this package, your diverse training requirements can be met to the greatest extent. This package is excellent for compound pushing exercises, like squats, bench press, deadlift, LAT pull, chin-up, dip, etc; it helps you build stronger triceps and grip strength, assisting muscles around elbows, wrists, back, abs, or shoulders.